Updated Nov. 9, 2023

Why Vaccination is Important for Children and Teens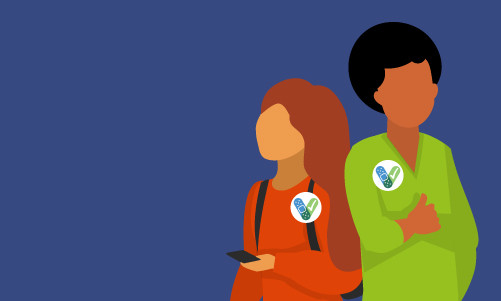 Vaccination is a key measure to protect everyone, especially those who are at high risk, from COVID-19. Children are generally at lower risk for severe illness from COVID-19. However, children can still get infected with the virus that causes COVID-19, spread it to others who are more vulnerable to COVID-19, become very ill, and experience other complications including multisystem inflammatory syndrome (MIS-C), a condition that causes different organs to become inflamed, and "long COVID."
Vaccination not only protects your child, but also helps protect your family, the kids in your child's classroom and the community.
Learn more
Washington State Department of Health Pediatric COVID-19 Vaccines: What Parents/Guardians Should Know
The Vaccine is Safe for Children
The FDA has determined that the COVID-19 vaccines available to children in the United States meet the safety and efficacy standards for emergency use authorization (EUA) for these age groups, finding that the benefits of the vaccines outweigh the known and potential risks, and serious health events after COVID-19 vaccination have been rare. The FDA and CDC continue to monitor the vaccines' safety.
Emergency Use Authorization (EUA)
An EUA makes it possible for the FDA to provide vaccines as soon as possible during an emergency while still conducting a thorough review of data collected from clinical trials.
As with other EUAs, the EUAs granted for the Pfizer and Moderna vaccines were also reviewed by the CDC's Advisory Committee on Immunization Practices.
---
Sources