Updated Aug. 28, 2023

Vaccine Locator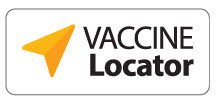 Use Washington state's Vaccine Locator to see a list of Spokane County providers and pharmacies offering COVID-19 vaccination. In most cases, you will need to schedule an appointment to receive vaccination. If you need help scheduling an appointment, call the state hotline at 1.800.525.0127 and press # or call 211.
Other Options
Contact Your Provider
Contact your provider to see if they are offering COVID-19 vaccines. COVID-19 vaccines are available to veterans and their families at the Mann-Grandstaff VA Medical Center. Appointments required. Learn more.
Request an In-Home Vaccination
People experiencing the following circumstances may be able to request an in-home vaccination:
Have not yet been vaccinated
Have experienced an injury, developmental disability or medical condition that makes it difficult to leave home
Would face considerable and/or taxing effort to access a vaccination appointment
If you or someone you know meets these criteria, you can request a home visit by filling out the Washington State Department of Health Home Based Vaccination Form. For more information or to speak with a representative, please call SRHD at 509.324.1611.
Getting to Your Appointment
If you need help getting to your appointment, see this page for information on local options for travel to and from appointments.