Updated Aug. 31, 2023
Vaccine Safety—How COVID-19 Vaccines Were Developed
How did we get safe, effective vaccines after a year?
The development of the COVID-19 vaccines and the fact that they were available to the public about a year after the pandemic started is proof of the power of collaboration and innovation.
Learn more: see the COVID-19 Vaccine Timeline
---
The COVID-19 vaccines initially received Emergency Use Authorization—but what does this mean?*
The U.S. Food and Drug Administration (FDA) grants emergency use authorizations (EUA) to make medical interventions, like vaccines, available to the public during public health emergencies like the COVID-19 pandemic. With an EUA, the FDA can authorize the use of unapproved medical products or the unapproved use of approved medical products to make them available during public health emergencies. This can only happen once certain safety standards are met and there are no other approved, available alternatives.
Essentially, an EUA means that a product has met the necessary safety standards to make it available to the public as quickly as possible when no other approved options are available.
To issue an EUA, the FDA must be able to find that the known and potential health benefits of using the product outweigh the known and potential risks. For the first three COVID-19 vaccines, the FDA made this determination by examining the safety and efficacy of the vaccines based on laboratory testing and data from clinical trials involving hundreds of thousands of volunteers, and by reviewing manufacturing information supplied by pharmaceutical companies to ensure quality and consistency during vaccine production.
*The FDA has approved the Pfizer-BioNTech and Moderna COVID-19 vaccines for the prevention of COVID-19. The Novavax vaccine is available in the United States through EUA.
Learn more: see the COVID-19 Vaccine Timeline

---
COVID-19 vaccines were thoroughly tested—just like all other vaccines.
COVID-19 vaccines in use today went through Phase 1, 2 and 3 clinical trials after being developed and tested for safety with the same rigorous process used for other vaccines. During testing and clinical trials, researchers work to:
Verify that the vaccines are effective at preventing illness from COVID-19
Ensure that they are safe, with a thorough understanding of the vaccines' side effects and any serious safety problems
See Conversations about COVID-19 Vaccines for more information about vaccine safety. For questions about vaccine ingredients, see the COVID-19 Vaccine FAQ.
Let's talk about what is typically involved to study and confirm safety and effectiveness of new vaccines:
Lab Testing
Before large-scale clinical trials with people can begin, a vaccine must be thoroughly tested in a laboratory setting and in animals. Medical researchers use the information collected during lab testing to decide if the vaccines should be tested in people. Testing in people can only begin if the information collected during lab testing shows that the vaccine appears to be safe.
Note about COVID-19 Vaccines: Medical researchers were not starting from scratch with SARS-CoV-2, the virus that causes COVID-19. The virus is like other coronaviruses, for example, those that cause Middle East respiratory syndrome (MERS) and severe acute respiratory syndrome (SARS). Medical researchers have been studying these viruses for years to develop vaccines for them. Established knowledge of these related viruses made it possible to move forward with vaccine development faster.
During phase 1, the vaccine is given to a small number of healthy volunteers. At this point, researchers want to assess the vaccine's safety with increased doses and gather information about how it works in the body and how the immune system responds. If there are no safety concerns during phase 1 studies, phase 2 studies can begin.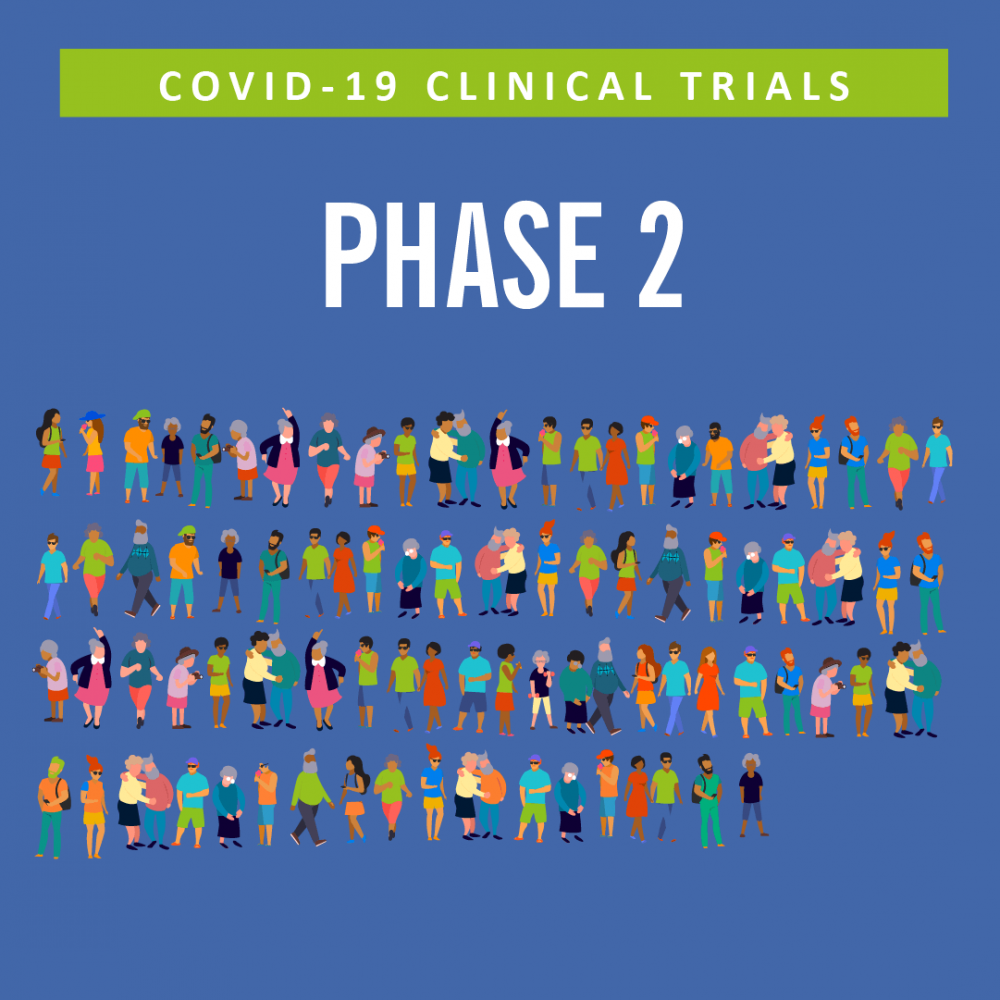 During phase 2, the vaccines are given at different dosages to hundreds of volunteers with a range of health conditions and from different demographics. Phase 2 studies are randomized and controlled. This allows researchers to remove certain sources of bias by randomly assigning treatment (or no treatment) to certain volunteers. This phase provides researchers with information about short-term side effects and risks as well as providing a better understanding of the relationship between the dose given and the resulting immune response. At this stage, researchers begin to understand how effective the vaccine is.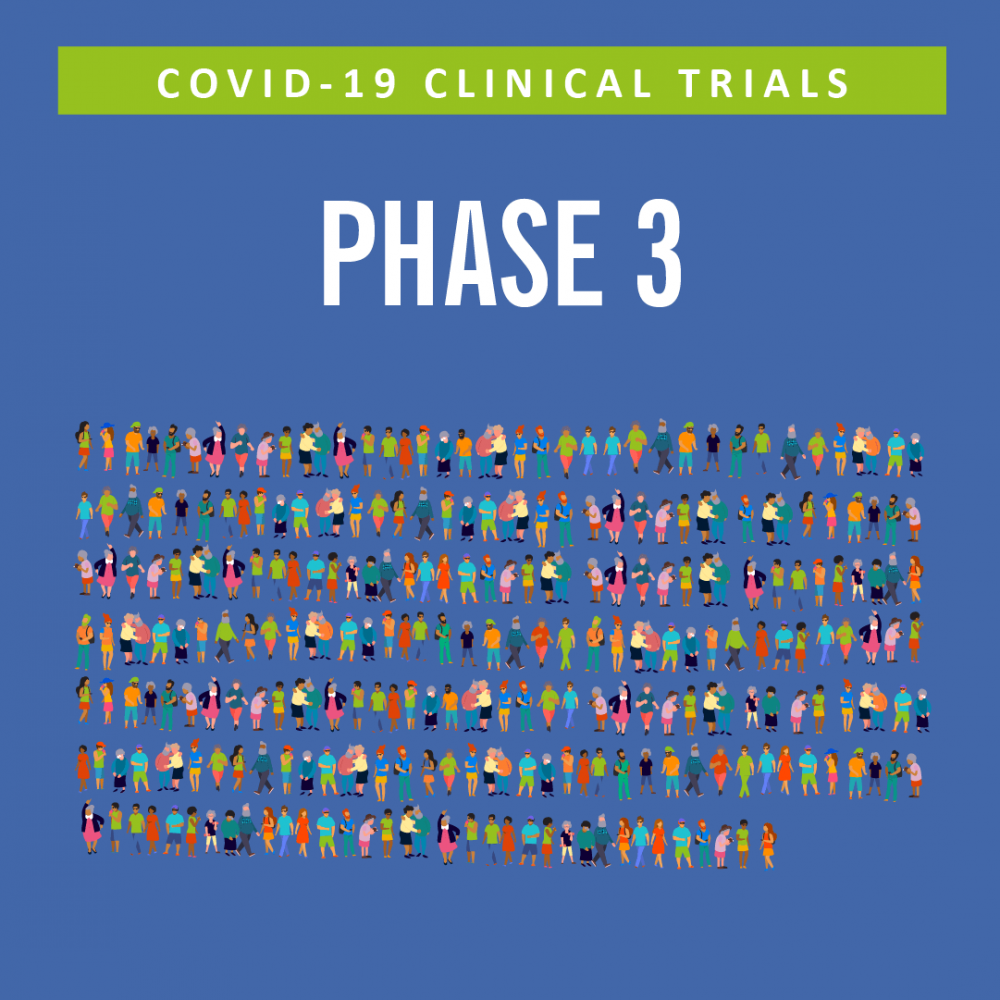 Phase 3 is similar to Phase 2, but larger in scale. Thousands of volunteers representing a wide range of demographics are involved at this stage during randomized, controlled studies. This phase allows medical researchers to gather even more information about the vaccine's effectiveness and safety. Before the manufacturer can request an EUA, all data collected must be reviewed by an independent data safety monitoring board to ensure the vaccine meets FDA criteria. The board reviews the information to verify the efficacy and safety of the vaccine.
Review for an EUA
To issue an EUA, the FDA must determine that the known and potential benefits of the vaccine outweigh the potential risks. When pharmaceutical companies request an EUA, they must also provide manufacturing information so that FDA can ensure manufacturing quality and consistency.
First, the vaccines are reviewed by the FDA's career scientists and physicians and the Vaccines and Related Biological Products Advisory Committee, a group of infectious disease, pediatric and vaccine medical experts. The FDA only grants an EUA to use a vaccine that has demonstrated quality and safety during clinical trials.
Post-EUA Reviews
Once an EUA is issued, the CDC's Advisory Committee on Immunization Practices (ACIP) conducts a review to ensure that the CDC can safely recommend the vaccines.
Finally, in the case of the COVID-19 vaccines, there was an additional step: the vaccines were also reviewed by the Western States Scientific Safety Review Workgroup to ensure their safety before they were used in Washington, Oregon, Nevada, Colorado and California. Learn more
Learn more
---
Greater efficiency led to vaccines for everyone, sooner.
It was possible to produce COVID-19 vaccines more quickly than usual—without skipping steps in research or safety—for a few reasons:
There is typically more time between Phases 2 and 3 to allow time for planning and to raise money for production. In this case, everyone involved, including the FDA, was working continuously to review data as soon as it was ready and keep planning processes moving. As a result, researchers were able to shorten the time between Phase 1, 2 and 3 trials.
The government paid for production so that companies would not have to raise money to ramp up manufacturing capacity. This made it possible to accelerate manufacturing processes while researchers finished analyzing results from the clinical trials.
In this way, it was possible to overlap some steps, without skipping any of the normal safety procedures.
---
COVID-19 vaccines are safe and effective.
Rigorous testing has demonstrated the vaccines' safety and the Centers for Disease Control and Prevention (CDC) continue to monitor for safety concerns. All available vaccines are effective at preventing severe disease, hospitalization and death caused by COVID-19.
Safety Monitoring
Since being authorized, millions of people in the United States have received COVID-19 vaccines and the CDC is continuing to monitor for safety concerns. Individuals can report adverse events to the Vaccine Adverse Event Reporting System (VAERS). There are also multiple other safety monitoring systems maintained by different agencies, including the FDA, Department of Defense, Department of Veterans Affairs and Indian Health Services.
Learn more about COVID-19 Vaccine Safety Monitoring Systems
---
Learn More
How Can Vaccine and Antibody Studies Move So Quickly and Still Be Safe? | Español
COVID-19 Vaccines: How Do We Know They Are Safe?
---
Content adapted from materials produced by the U.S. Food and Drug Administration, the Centers for Disease Control and Prevention and the Washington State Department of Health.
---
Sources
"Developing COVID-19 Vaccines," Centers for Disease Control and Prevention, last updated May 12, 2023, https://www.cdc.gov/coronavirus/2019-ncov/vaccines/distributing/steps-ensure-safety.html.
"Emergency Use Authorization for Vaccines Explained," U.S. Food & Drug Administration, last modified November 20, 2020, https://www.fda.gov/vaccines-blood-biologics/vaccines/emergency-use-authorization-vaccines-explained.
"Frequently Asked Questions," Washington State Department of Health, accessed May 10, 2021, https://www.doh.wa.gov/Emergencies/COVID19/VaccineInformation/FrequentlyAskedQuestions.