Updated Aug. 1, 2023
Treatment for COVID-19
Most people recover from COVID-19 on their own without hospitalization, but in some cases, further treatment may be recommended. There are now several drugs that have either been issued an emergency use authorizations (EUA) by the Food and Drug Administration (FDA) or are FDA approved for use in the treatment of COVID-19. There are also vaccines available that are very effective at preventing severe illness with COVID-19. Each of the available vaccines is safe and much safer than getting COVID-19. Getting your COVID-19 vaccine helps limit the spread of the virus that causes it, protecting you and your community.
For more information about authorized and approved treatments for COVID-19, see the CDC, National Institutes of Health (NIH) and FDA websites.
Managing Symptoms at Home
Most people will not require treatment for COVID-19 and can manage symptoms by taking medications, like acetaminophen or ibuprofen, to reduce fever; drinking water or receiving intravenous fluids for hydration; and getting plenty of rest. It is important to follow your doctor's guidance; taking medications not approved to treat COVID-19 is not recommended and may be dangerous.
Treatment for People Who are at Risk for Severe Illness or Being Treated in the Hospital
For individuals who test positive and are more likely to get very sick from COVID-19, treatments are available. These COVID-19 treatments should be prescribed by a healthcare provider and must be started as soon as possible after diagnosis to be effective, even if symptoms are mild to start with. Contact your provider right away to find out if you are eligible for treatment.
People who are more likely to get very sick include the following:
Age 50 or older (and risk increases with age)
Not vaccinated
Have certain medical conditions or a weakened immune system
While being vaccinated protects you from severe illness, if you are age 65 or older or have other risk factors, you may also benefit from treatment if you get COVID-19.
How to Get Treatment
Your eligibility to receive treatment will depend on your risk for severe illness from COVID-19, your medical history and your symptoms. Your healthcare provider can help you determine what treatments are available to you and help you to understand if they are approved or authorized by the FDA. If you do not have a primary care provider or if you are having trouble finding locations offering treatment, you can use the U.S. government's Test to Treat program and Test to Treat Locator for faster access to COVID-19 treatments.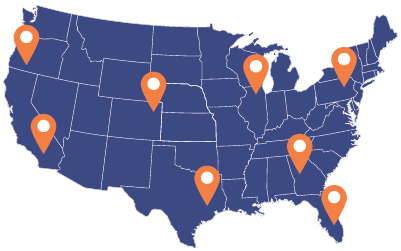 Test to Treat Program
The Test to Treat program helps people to get tested and, if they test positive, receive treatments that are right for their situation by receiving a prescription from a healthcare provider at the testing site or via telehealth. Test to Treat locations include pharmacy-based clinics, federally funded health centers, long-term care facilities and community-based clinics.
Pharmacist-Prescribed Paxlovid
In limited cases, a state-licensed pharmacist may be able to prescribe Paxlovid, an oral antiviral pill that must be taken within five days after symptoms start. Paxlovid is authorized for the treatment of mild-to-moderate COVID-19 in adults and pediatric patients (age 12 and older and at least 88 lb) who are at high risk for disease progression to severe COVID-19 or hospitalization.
However, it is best to contact your doctor first to seek treatment options or find a Test to Treat location that can prescribe treatment if you test positive for COVID-19 (see above).
Free Telehealth COVID-19 Services Provided by the Washington State Department of Health
The Washington State Department of Health (DOH) is offering free telehealth services to help people with COVID-19 gain access to oral antiviral medications such as Paxlovid. Anyone in Washington state who tests positive for COVID-19, including with a self-test can schedule a free appointment with a healthcare provider via a smartphone or computer. If appropriate, individuals may be prescribed oral antiviral medication for the treatment of COVID-19, which they can pick up at the nearest pharmacy with supply or have delivered.
---
More Information About Current COVID-19 Treatments
---
Content adapted from materials provided by the Washington State Department of Health (DOH) and the Centers for Disease Control and Prevention (CDC).